The Faculty
Maureen Brady's latest novel, Getaway, set in upstate New York and Nova Scotia was published in 2018 by Bacon Press Books. She is the author of the novels, Ginger's Fire, Folly and Give

Me Your Good Ear; a short story collection, The Question She Put to Herself; and 3 nonfiction books, including Daybreak: Meditations for Women Survivors of Sexual Abuse (re-issued as an ebook in 2013). Her short story, "Basketball Fever," won the 2015 Saints and Sinners Short Story Contest and was published in the Saints and Sinners Anthology by Bold Strokes Books, March, 2015. Another short story, "Fixing Uppers," was a finalist for the 2019 contest. Other recently published works include: "Billy's Mark" in Bellevue Literary Review, "Joy Suit" in Sinister Wisdom (nominated for a 2012 Pushcart Prize), an excerpt from her memoir, Friendship Doubles My Universe, Adrienne Rich, Sinister Wisdom, 2015, and her short story, "The Shock" in Three Elements (nominated for a Pushcart Pirze), 2019.
Maureen teaches creative writing at NYU and The Peripatetic Writing Workshop.
Her former writing students include: Arnine Cumsky Weiss, She Ain't Heavy, Academy Chicago; Janet Goss, Perfect on Paper, New American Library; Helen Wan, The Partner Track, St. Martin's; Susan Breen, The Fiction Class, St. Martin's; Heather Benedict,The Crysalis, Random House; Danielle Ofri, Singular Intimacies; Prix Roma winner Aaron Hamburger, Faith for Beginners.
"What I remember is Maureen, trying to find what was needed for one of the writer's stories, leaning forward and reaching into the air. . . and finding it!" Jim Payton, 2016
"Maureen provides an environment that is equal parts nurturing and challenging. Her attention to detail, five-star copy editing and genuine enthusiasm for the written word have me coming back to her workshops year after year. Without her involvement, I doubt my book, Perfect on Paper, would have achieved publication."
Janet Goss, New American Library, 2014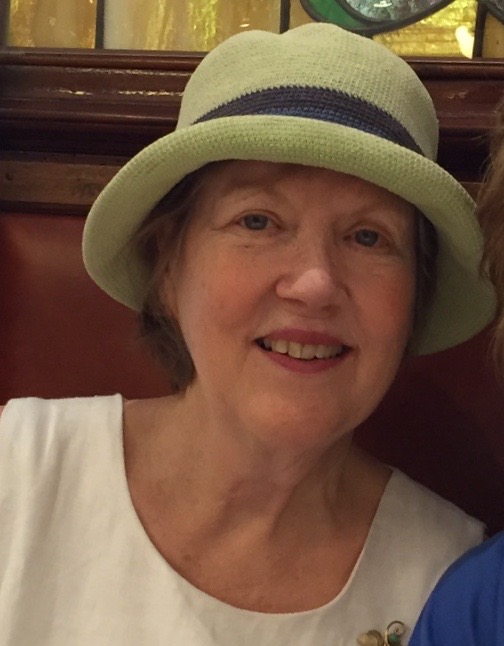 Peripatetic founder, Martha E. Hughes, edited and published Letting Go:An Anthology of Attempts (February 2016, Bacon Press), a collection of essays by Peripatetic and other writers she has worked with.
She is also author of the novel, Precious In His Sight (Viking/Penguin), and two books of nonfiction. Her work is in the anthology, Out of Her Mind: Women Writing on Madness (Random House). Her work has also appeared in "Bomb" and "Cosmopolitan" magazines.
After receiving an MFA in Creative Writing from Bennington College, she founded the nonprofit Peripatetic Writing Workshop, Inc. and for several years was Fiction Fellow at the NY Writers' Summer Institute, founded by William Kennedy at Skidmore College. In 1991, she began teaching creative writing at New York University in 1991 and has also taught at Hunter College, Marymount and Bronx Community colleges in New York City.
Her writing clients include: Susie Abulhawa, author of two award-winning best-sellers, Mornings in Jenin and The Blue Between Sky and Water; Jeff Backhaus, author of Hikikomori and the Rental Sister, Algonquin; Peter Lopatin, whose short stories appear in Commentary; Keith McDermott, Acqua Calda, Carroll & Graf; Michele Martinez, Most Wanted, Notorious in the Melanie Vargus series of thrillers, HarperCollins; S. Chris Shirley, Playing by the Book, Magnus Books; The Incontrovertibility of Rainbows - a 2048 novel, Anonymous. Lemage, Inc.; Jhon Sanchez, "The Japanese Rice Cooker," nominated for a Pushcart Prize (Startling Sci-Fi, New Tales of the Beyond); Dennis James and Barbara Grossman's, Songs of the Baka: Travels After 65 (Skyhorse Publishing, January 2017).
"From the smallest details (out of thousands and thousands of words, she circled the three that I myself was having trouble with, cementing my belief that she is, in fact, a mind reader) to the sweep and arc, Martha understood my vision, and with a light but sure touch, she kept me on course. Most of all, and most enduring, she taught me to trust my instincts."
Jeff Backhaus, author, Hikikomori and the Rental Sister, Algonquin, January 2013